With the SEG Manager, loading is optimized to experience almost no limitations in terms of data volumes. Flexibility of the module is well thought to comply to all standards and gently leads users through seismic loading. By no means, seismic loading implies data duplications. After proper loading of a data in SegManager, user could close SegManager and open Global Viewer, SyntheticsGen or GeoPosit to visualize loaded and computed seismic.
Some key characteristics are quoted below.
I/O:
SEG-Y files with a wide scope of compliance,
SEG-2 files,
ASCII files,
Binary files (from 1-byte unsigned integer up to 8-byte floating point).
Functionalities:
Cropping 2D or 3D data,
Decimation creation or removal through Inlines or Xlines,
Concatenation,
Precision format change,
Standard format conversion (between SEG-Y, SEG-2, ASCII and Binary),
Amplitudes rescaling/cropping,
Attributes computation (RMS Amplitude, Envelope, Instantaneous Phase and Frequency, Dip, Azimuth, Variance/Semblance/Coherency),
Zero-offset and AVO section modelling.
Download user guide for a sharp insight.
---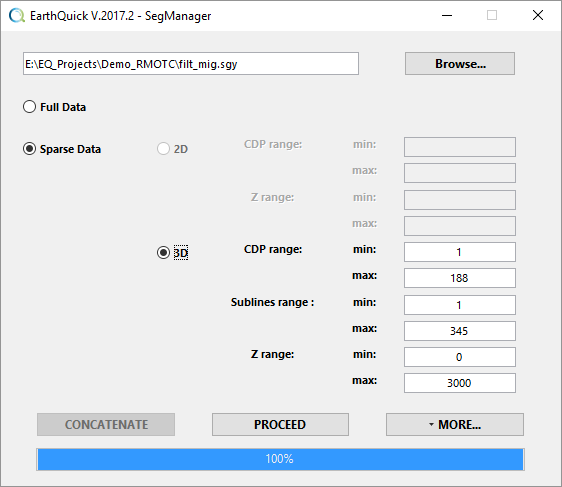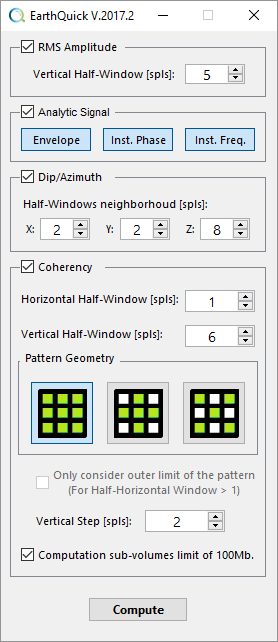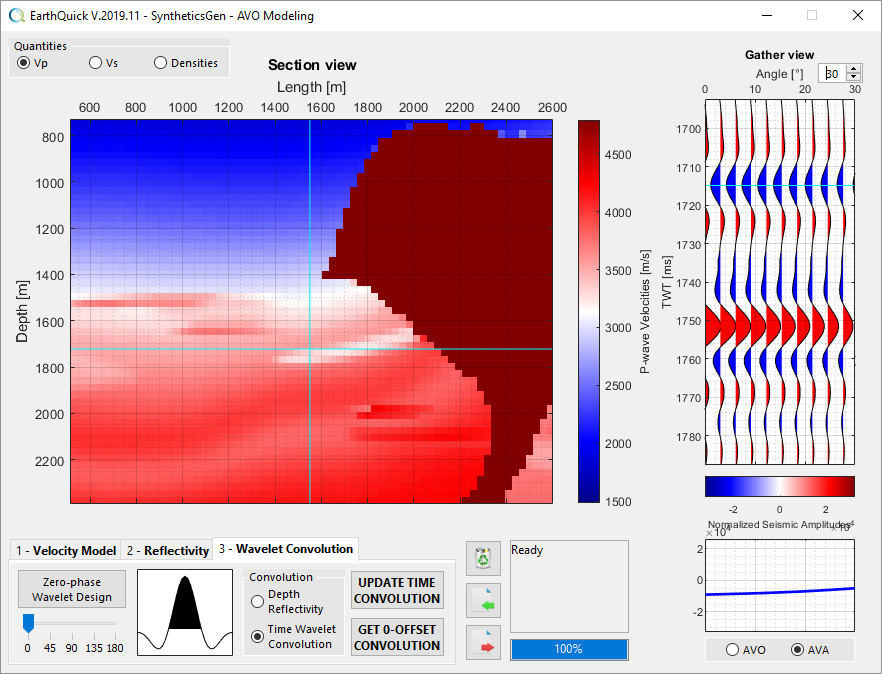 AVO Sections modeling facility.