EarthQuick Software is a "companion for geoscientists", enabling quick looks and assessments from seismic digitalization and loading up to seismic interpretation and volumetrics, passing through well correlation, CRS conversion… User-friendliness and flexibility are strong key factors to steer EarthQuick development. 
Software, Training and Consultancy services is provided for Near Surface, Geothermal and E&P Industry alongside CVA, our partner. Combination of services enable to adapt ourselves to every situation, continuously pushing our limits away.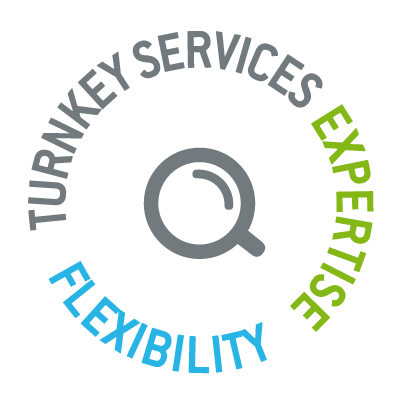 These benefits are crucial to support relevancy of the services offer. And the 8 available modules within EarthQuick justify relevancy the same way...:
GLOBAL VIEWER

 to manage all features at once,

WELLS BOARD

 to handle wells data,

SEGMANAGER

 to load/concatenate/crop/process... SEG-Y files and more,

SYNTHETICSGEN

 to perform the full-stack seismic-to-wells tie and AVO modeling processes,

GEOPOSIT

 to handle geodetic datums and projections on the complete database,

SCAN PAPERLINE

 to turn pictures to SEG-Y files, including navigation information,

EM1D

 to manage 1D mCSEM feasibility studies.

RISKED EYESIGHT

 to assess a risked quantity through Monte-Carlo Simulations.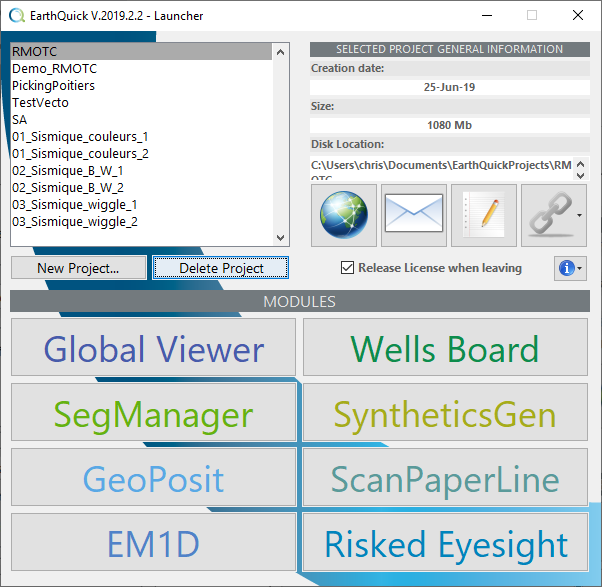 In a few words, some of the EarthQuick Software benefits are:
Easy to operate (optimized friendliness to accelerate interpretation workflows),
Easy to take away (optimized development supported by standard Windows 7™, 8™ and 10™ laptops),
Easy to control technical software budgets with a smart-cost solution.
 EarthQuick Software shall meet your demand to:
Perform the most redundant tasks

part of Geoscientists' duty, without geographical limitations,

Store and review

periodically

data

and associated

interpretation

(on operations, on non-operated assets,…),

Attend/organize datarooms

. With constant need of quick looks, to digitize seismic data from screenshots, to enable seismic interpretation on the fly and to enclose first results in PowerPoint presentations,

Review studies

either as a team leader or a partner or even as an audit agency,
Have a geoscientific

software solution mounted on a low-performance laptop

,
Enable

compliance of geographical coordinates

for different items on the same maps of the same permit,

Archive datasets

without duplication,

Attend workshops

with partners or technical committee meetings with database coming along,
Act as a

spare product

, if short of third-party software (Petrel™, Kingdom™, Landmark™, etc.),

Teach

 relying on Industry standards,
Or even distort its final use, getting benefit from its great flexibility, following the exemple of Jean-Luc Mari. The white paper Processing of full waveform acoustic data could downloaded here. 
…
The brochure could be downloaded here. And the CV of Ludovic Peignard, Project Founder, Creator of EarthQuick Software, Consultant and Instructor in Geophysics could be downloaded here.
Contact us at This email address is being protected from spambots. You need JavaScript enabled to view it. for any questions or requirements. For your specific needs, a range of customizable designs could be offered.